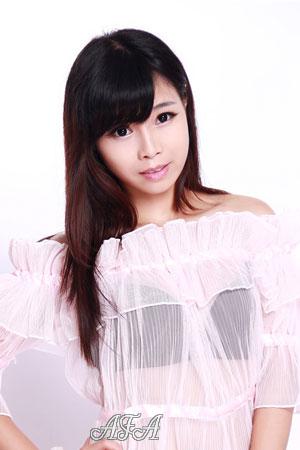 ID: 177812
Ni
China
City:
Yueyang
Age:
28
Zodiac:
Libra
,
Snake
Weight:
99lb, 45kg
Height:
5'3", 160cm
Eye Color:
Black
Hair Color:
Black
Marital Status:
Single
Children:
None
Religion:
None/Agnostic
Smoker:
No
Drinker:
No
Education:
College
Company:
Private
Job Title:
Other
Sports:
Dancing,
Yoga
Hobbies:
listening to music, watching movie, traveling
Languages:
Chinese (native)
Self Description: i like to have fun with myself, but it is also very lonely , want to have someoen with me, to make fun, will you be that one? i like dance a lot, but i am a little thin, so i want to have a strong man, who could get me in his hands, protect me, and love, take me as his baby girl. put me in your pocket , take me everywhere, i would only want you, only be with you and never leave, dear, listen to you every words, be a baby doll with you dear. when we are in the private time, listen to your words , dear, and be a wild cat dear, if you teach me soemthing, i would learn very fast, dear, are you a open book for me to learn and to love? i really hope i could have you with me, and would not stop to love you dear, have fun, play with , be a wife, be a partner, and be a soulmate
Comments: He is generous and romantic to me.